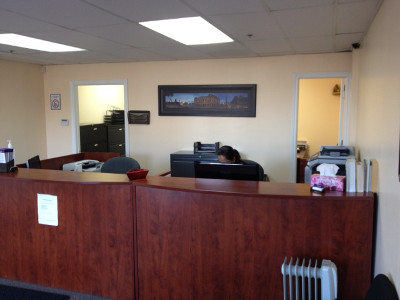 About Us
About Trillium
Trillium Rehab is high quality physiotherapy center offering wide range of health services in the cities of Brampton and Scarborough. We provide services that are delicate and personalized to each individual client. We have highly qualified, knowledgeable, skilled professionals to make precise assessments and provide unique treatment and support upon our client needs. We help our customers to become physically powerful and stay healthy out of pain and stress.

Our center propose and conducts customized and comprehensive program for motor vehicle accident victims, post-operative rehabilitation programs, chronic pain management, and weight loss and fitness programs, smoking cessation. We also provide general consultation, counseling and training on fitness goals specific to sports and lifestyle.

The Corporate Healthcare Division at Trillium provides On-site Rehabilitation Treatments, Injury Management Programs, Wellness & Preventative Care services, on-site Job Analysis, Physical Demands Evaluations and Functional Assessments. We serve people with a love and passion for a lifelong learning, a positive attitude and an outgoing personality that's the secret to our success.