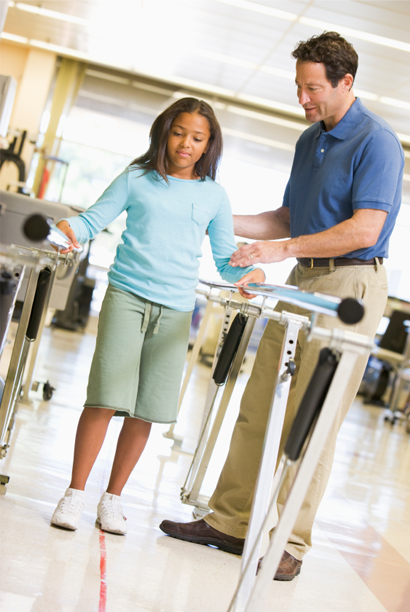 Physiotherapy
Physiotherapy is the science of rehabilitative health that uses specially designed exercises and equipment to help patients regain or improve their physical abilities.
Trillium Rehab Physiotherapy focuses on range of physical therapy treatments and have specialized Physical Therapists to work with many types of patients, from infants born with musculoskeletal birth defects, to adults suffering from sciatica or the after- effects of sports injury and motor vehicle accident injury, to elderly post-stroke patients.
The types of Physical Therapy Treatments offered are
Orthopedic Physical Therapy usually takes place for the patients directly following their surgery or for the outpatient customer's visit on a daily or weekly basis.
Pediatric Physical Therapy for the children suffering from childhood diseases which require for development delays.
Geriatric Physical Therapy geared towards people of older generations as well as towards people who have trouble with the aging process.
Cardiovascular Physical Therapy is given for the patients who have problems with their heart and circulatory system.
Neurological Physical Therapy particularly specialized and requires a great deal of training as well as knowledge of neurological diseases and disorders. Patients who suffer from strokes, brain injuries and damage to the spinal cord may be recommended to our professional neurological physical therapist.
Pain management - Human pain is complex .we help to reduce and relive you from pain
Our Physical Therapists are excellent having problem-solving skills, resourcefulness, patience, manual agility, physical stamina and the ability to work closely with people. From the start of examination and evaluation through the discharge of a patient or client, our physical therapist's takes the responsibility to work with the individuals to ensure maximal function.